Hello and a warm welcome!
Hi, I'm Kate.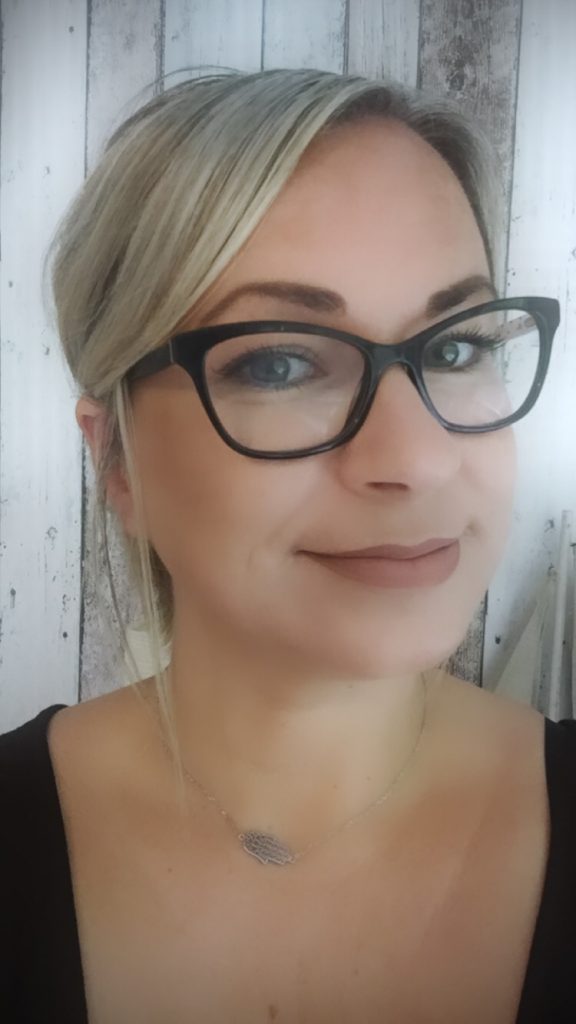 Mental health and personal development are both true passions of mine and I have experience of working with a variety of issues including but not limited to anxiety, depression, bereavement, domestic violence, emotional abuse, low self esteem, stress, obsessive compulsive disorder (OCD,) relationship issues, suicidal thoughts, separation/divorce and trauma.
A common misconception is that Counselling is for people with a "mental illness". This is simply not true. It is an open space for everyone to use. You may want to work on building your confidence, decision making skills, career choices, improve your self-care? It is an investment in you and the quality of your life.
I work with adults from all walks of life, each valued and accepted for who they are. I love my work and it is the greatest privilege to watch a person gain clarity, heal and grow.
How Counselling can help you!
There may be many reasons why you are visiting this page. I'm certainly no mind reader but I'm guessing there are some answers you are seeking as to why you are feeling the way you are right now.
-Maybe you are not really feeling yourself and you are looking for answers as to why?
-have experienced a loss and feel you are struggling to cope?
-you feel you are obsessing and overthinking things?
-are you struggling to let past experiences go?
-are you feeling anxious more often than not?
-are you feeling low and unmotivated and want things to change?
Whatever your reason is for seeking Counselling, it will provide you with the opportunity to tell your story to someone that will not judge you, will not offer unsolicited advice, someone that really listens to understand you and your perspective.
Counselling helps us to process and learn how to better manage the tough stuff, the painful stuff, the shameful stuff. The stuff that holds us back, makes us sad, makes us angry, makes us doubt ourselves but it also helps us take back control, feel more stable and confident to go after the life we want.
Notice how I say 'us' and 'we' when I describe Counselling. This is to show that none of us are immune to difficulties and struggles in life, myself included. Your feelings are valid and important regardless of what others are going through. I truly believe that everyone can benefit from Counselling, so whatever you are facing, please believe there is always hope even if it may not feel like it right now.
It's all about you!
No two people experience life in the same way. As an integrative Counsellor this allows me to take your lead and work with you in a way that best suits you. Your experiences are as unique as you are, therefore the therapy is personalised to you and your needs.
I do understand how daunting seeking Counselling can be. Understanding that asking for help is a sign of strength and not weakness is the first step on your journey to living life on your terms.
In my opinion, Counselling is THE best form of self-care there is, and you are definitely the best investment you will ever make.
My Qualifications
Level 5 Diploma in Therapeutic Counselling
Level 3 Counselling Skills & Theory
Level 2 Certificate in Counselling
Level 4 ABC Advanced CBT Diploma
Child Protection Training
Safeguarding for Children & Vulnerable Adults
Suicide Risk & Support
Further Info.
I hold a current enhanced DBS Certificate and all appropriate insurances.
I am a registered member of the British Association for Counselling and Psychotherapy (MBACP). Being a member of the BACP means I have committed to the principles and values of good practice set out in the ethical framework.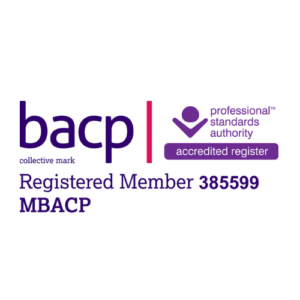 I receive regular supervision to ensure I am working ethically and delivering the best service for my clients. I continually update and add to my skills through continued professional development.